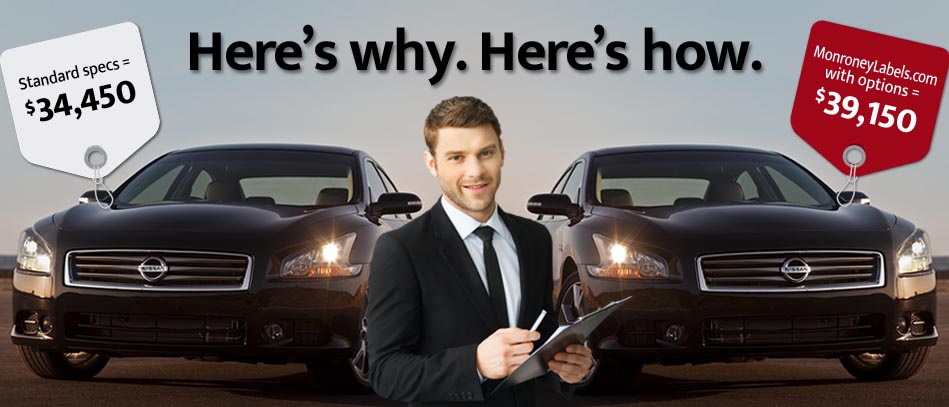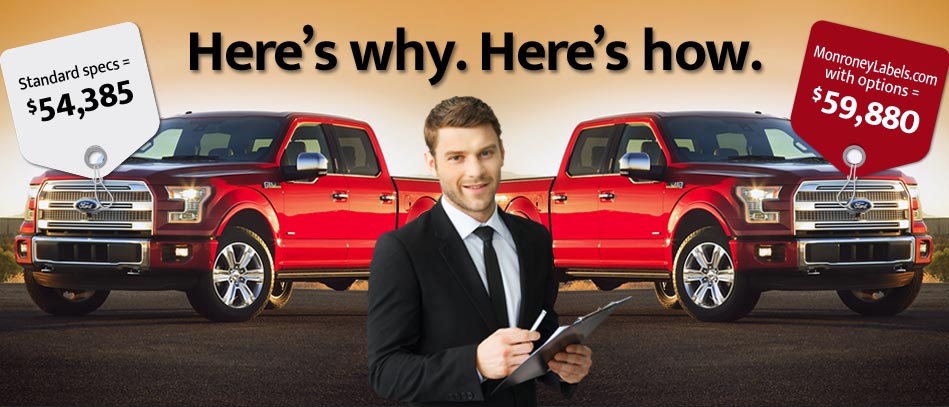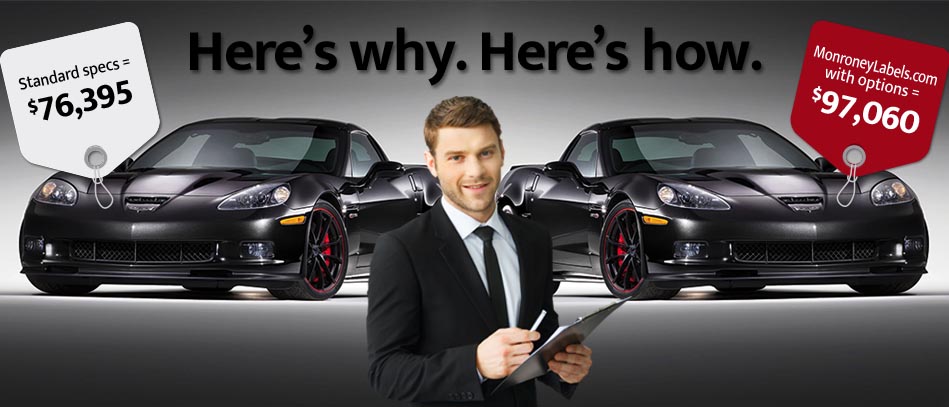 AS A DEALER, you know the average used car retail gross is going down. 70% of vehicles listed for sale on the internet have missing or misdescribed factory options. In order to sell the vehicles on your website faster, you need to build more value into that vehicle in the mind of your customer.
A Monroney label gives your website visitors more accurate information faster. We show them what the vehicles cost when new with the correct factory option packages and the correct factory color.
5 Ways to Use It
Appraisals - Know what factory options are on each vehicle as soon as it rolls on the lot. Use our mobile app to get instant factory option data at the auctions.
Window Sticker Icon - By clicking on the "window sticker" badge beside your listing, visitors turn into buyers. They see the real value in your offering by showing top-down selling. Visitors can see exactly what is on the vehicle in an easy-to-understand format they are used to.

Instantly recognizable
Easy to implement
Includes built-in lead generator
Includes built-in analytics

Send by Email - Email the window sticker to customers who call in to the dealership.
Print Out - Print out the window sticker and attach it to each vehicle on your lot.

Order your Monroney label holders from our partner, Wheel's Automotive Dealer Supplies.

Sell Smarter - Give your salespeople access to MonroneyLabels to provide proper product knowledge, warranty data and recall data.
12,000 dealer customers can't be wrong!
Contact Us