Get the Window Sticker on Your Website
Preview
Here's a preview of what the window sticker icon will look like on your website. Try clicking it.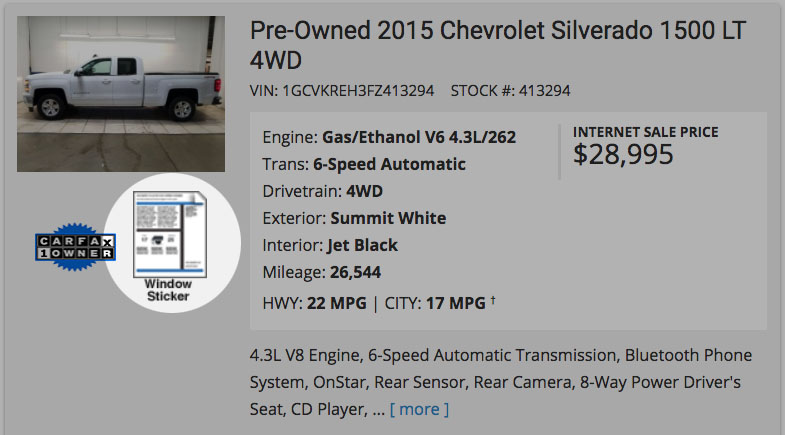 Two Ways to Install
There are two options for adding the window sticker to your website:
Click Here if you are a CDK Global Customer
---
Questions?
We're always happy to help with code or other questions you might have! Email us.